Stress and Anxiety
Everyone knows what it's like to feel anxious—the butterflies in your stomach before you speak in front of a group of people, the tension you feel when your boss or spouse is angry, the way your heart pounds if you're in danger. Anxiety rouses you to action. It gears you up to face a threatening situation.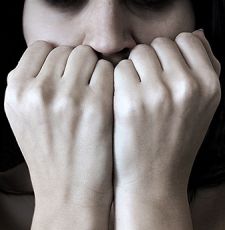 It makes you prepare more for life's challenges, and keeps you on your toes when you're making a speech. In general, it helps you cope.
But, for many people, this normally helpful emotion can do just the opposite—it can keep you from coping and can disrupt your life. And it disrupts the lives of an awful lot of people -- chronic anxiety is the most common of all emotional problems.
The good news is that the negative effects of anxiety can be overcome, usually without medications, and often relatively quickly, through modern treatments including cognitive behavioral therapy.
In your very first appointment, you'll get a solid understanding about the causes of your anxiety and the ways to overcome it. After that, I can continue to guide you as you practice what you've learned in every aspect of your life.
Some people struggle with chronic anxiety for their entire lives. Don't let that happen to you.
Come in and talk about it. I'm here to help.